Learn Italy, not just Italian
We offer all levels of Italian language courses, Italian opera programs, Italian culture courses and cultural tours of Italy. With us, you will not only learn how to speak, read and understand the Italian language but you will experience the true Italian culture.
Our classes are intentionally small to allow students to best relate to each other while enjoying personalized and individual attention from teachers.
Our headquarters is based in Urbania (Marche Region), a typical Italian town located in the centre of Italy, where you can experience the genuine Italian dolce vita and sample the warmth of Italian hospitality in an authentic and unforgettable environment.
Since 2011 we run courses in Milan where you can have the opportunity to experience contemporary urban lifestyle in a dynamic and vibrant city.
Since 2018 we offer our courses also in Genoa, where you can enjoy both the culture of an historical maritime capital and the slow pace of a relaxing and sunny holiday on the Ligurian Riviera.
The school was founded by Mr. Carlo Amedeo Pasotto in 1985 and since then we have hosted more than 16,000 students, of all ages, from all over the world. Now the school is run by the second generation of the Pasotto family, a strong and cohesive team that has brought the company to a new exciting era.
Our school is an education center accredited by the Marche Region D.G.R. N° 62 of 17/01/2001 and D.G.R. N° 2164 of 18/09/2001.
We are also a test center of CELI certifications by Università per Stranieri of Perugia, CILS certifications by Università per Stranieri of Siena, and CEDILS certifications for Italian teachers by Università Ca' Foscari of Venice.
Our History
Centro Studi Italiani is founded.
The first courses for opera singers are held and an industry revolutionary partnership is formed with the Oberlin Conservatory of Music (Oberlin, Ohio – U.S.A.)
Centro Studi Italiani pioneerly arrives in China.
Inaugural year of the "Si Parla, Si Canta" voice program.
Opening year of the school in Milan.
Launching year of the Urbania Summer Program in partnership with Millikin University.
First edition of the International Business Consulting Italy trip/program in partnership with the Millikin University Tabor School of Business.
Kick off year of the Andiamo program in partnership with Centennial College, Toronto Canada.
Opening year of the official Centro Studi Italiani representative office in China (Shenyang, CHINA).
Inaugural year of the Operavision Academy program lead by world renowned soprano Aprile Millo.
New hosting partnership of the Dance Master Class program.
The first group of Panamanian students is held in Urbania (St. Mary's High School, PANAMA).
First edition of the "Unveiled Italia" tour program in partnership with the Millikin University Alumni & Friends Office (Decatur, IL – USA).
Inaugural year of the Tasty Italia program in partnership with Richland Community College (Decatur, IL – USA).
Inaugural year of the "Scuola di Belcanto" voice program.
Opening year of the school in Genoa
New partnership with Lincoln Land Community College, (Springfield, IL) is established.
First edition of the US based Premiere Opera Vocal Arts Institute.
First edition of the Urbania Opera Studio in partnership with Japanese music organizations and institutions.
New strategic partnership is formed with the Panamanian Government and the first fully sponsored group of students is held both in Urbania and Milan.
New partnership with the US based Fio-Italia organization is established.
Partnerships
A long story of strong partnerships
In our long story, we have built strong relationships with Universities and Institutions from all over the world. We are also partner of prestigious international universities offering academic and non-academic courses in Italy jointly with ourselves.
We are also an academic language partner of many Italian universities, fine arts academies and music conservatories.
We are member of Eduitalia and Licet, associations of Italian language schools in Italy.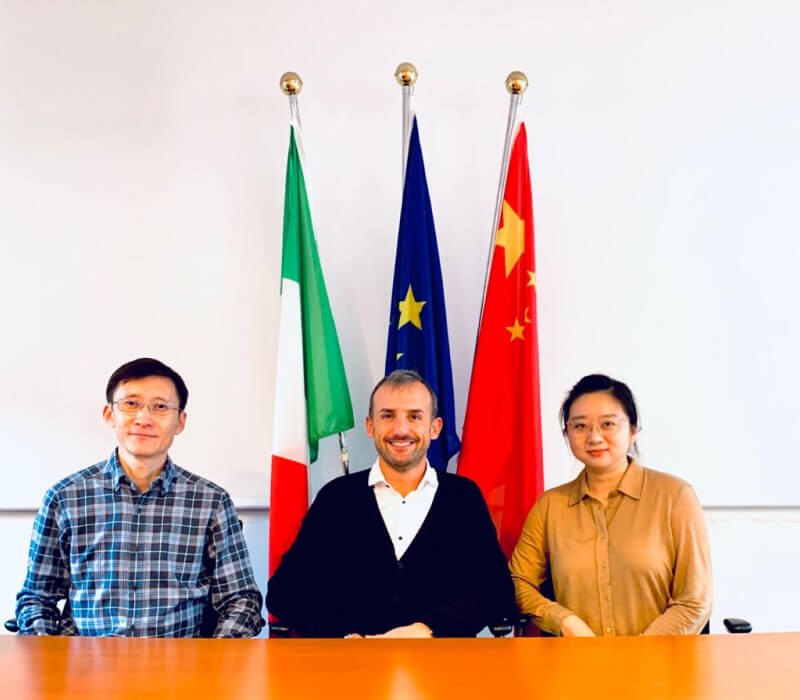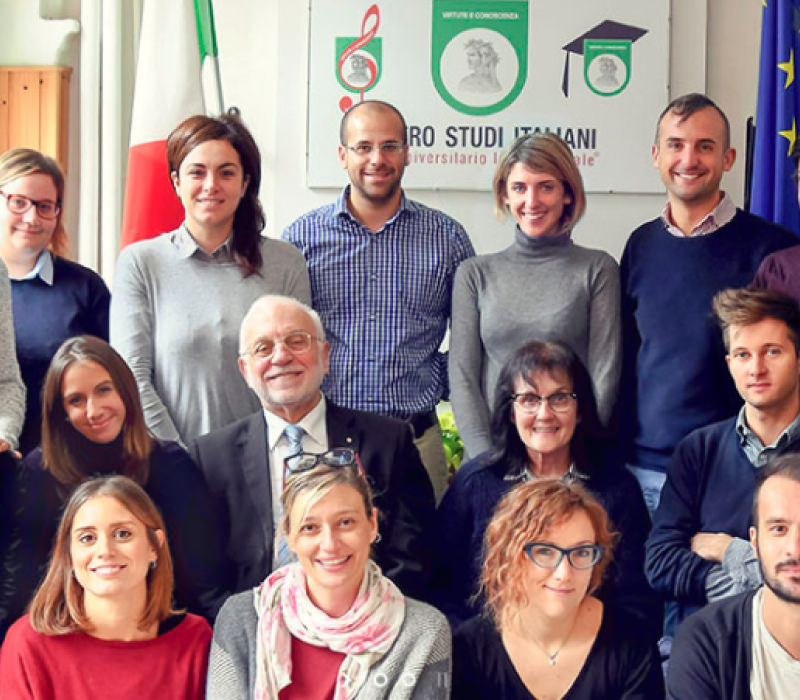 People
We strongly believe that great teachers make a great school.
For this reason, we carefully select our teachers considering their education, their personal and innate aptitude and their teaching experience.
Our teachers are highly qualified and they regularly take refresher courses, specific for teaching the Italian language, which allow them to keep their selves updated with the latest teaching methods and technologies.
The key to the success of our teachers is to put the student – each individual student, with his own particular needs and potentials – at the center of our attention.
We Are Family
Centro Studi Italiani is run by a family and we consider each student and each teacher to be a part of it!
Italians can always count on the support of a big, warm and welcoming family. In our schools, you will experience the same warmth, while learning in a familiar environment, where everyone is special.
Our teaching method puts each student at the center of the education experience, that takes place not only inside the classroom but also outside. For this reason, we always offer cultural experiences, excursions, workshops and cultural trips in order to broaden your learning experience and make you feel at home.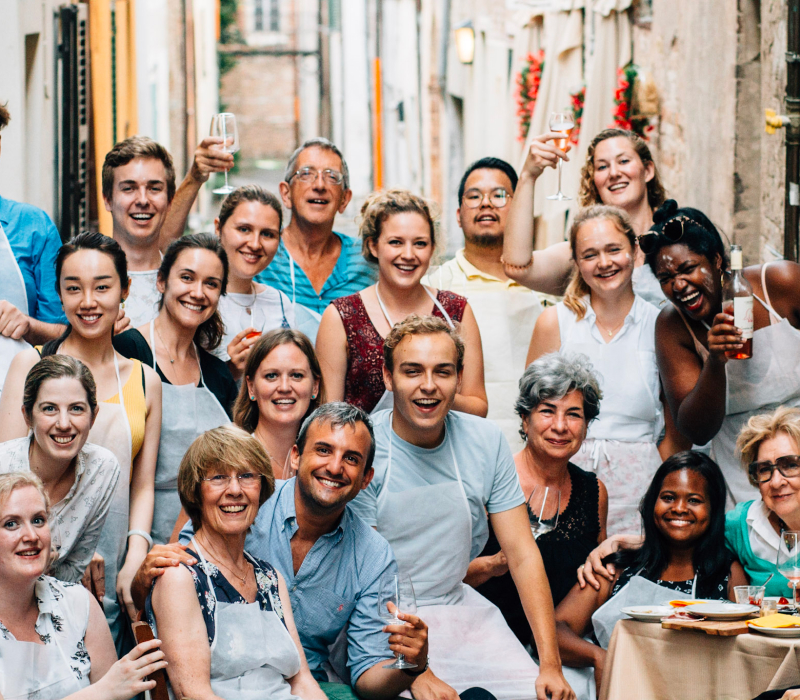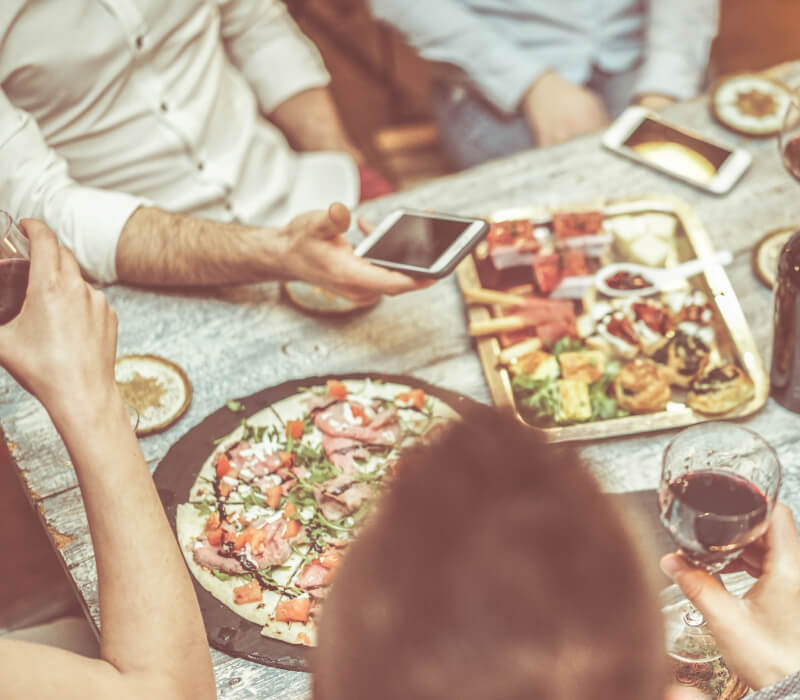 Taste4Arts
Hungry for Italian culture? Bite our courses!
We offer a wide range of cultural activities and workshops that will let you experience first-hand the authentic Italian culture.
Our cultural courses are open to students of all ages and backgrounds, from enthusiasts to professionals.
We have also built special paths for those who wish to have a deeper insight to specific aspects of the Italian culture (food, wine, fine arts, art history, design, etc.).
Listen to what our students say. Literally.
"I miei insegnanti erano incredibili! Devo tutto quello che ho imparato a loro."
Our schools. Your home.

WHERE WOULD YOU LIKE TO BELONG?
Hungry for more? Bite our courses.