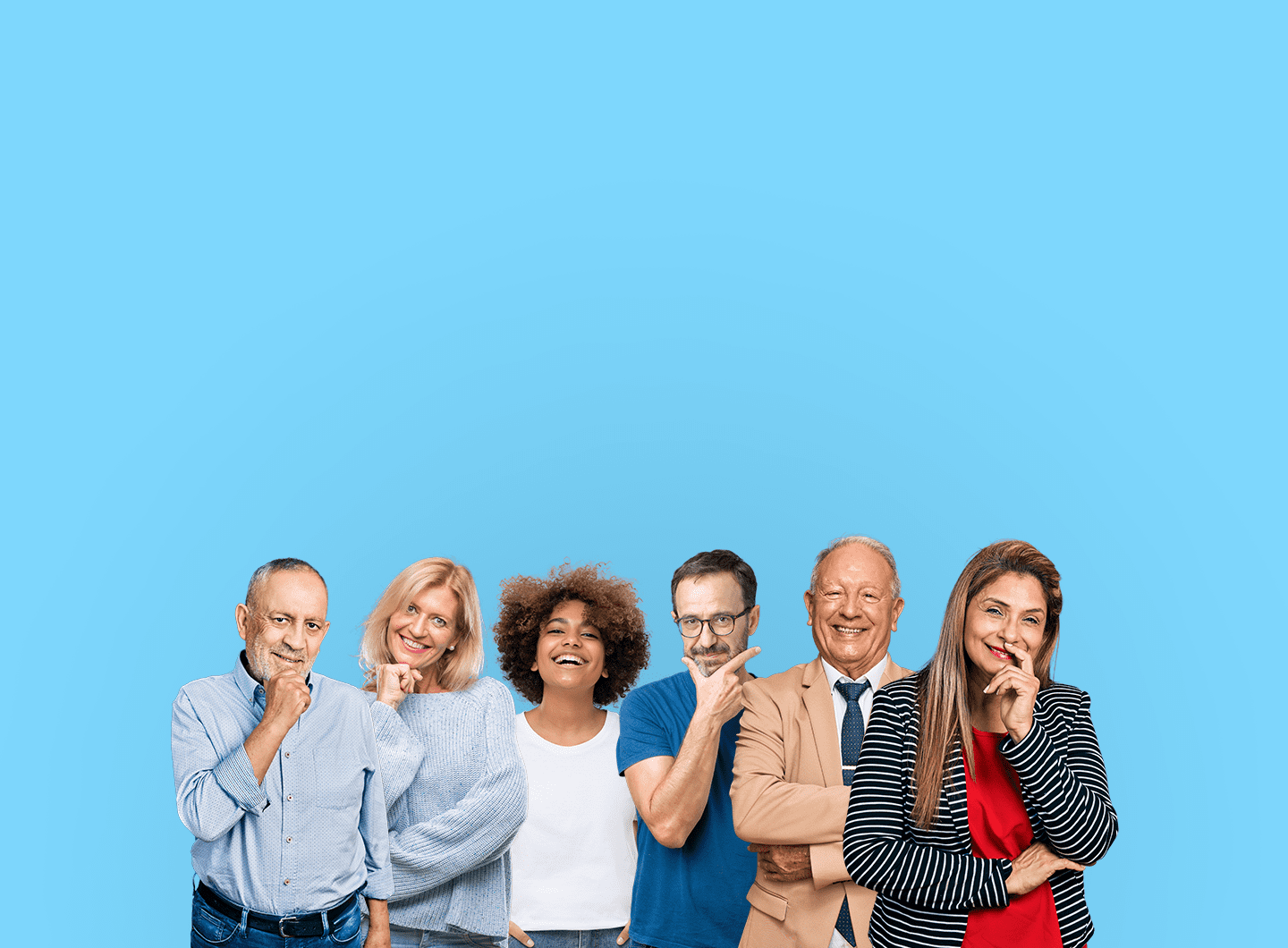 Italian language intensive group course

The IMPARIAMO! Italian Language Intensive Group Course is our most popular course as it allows you to learn and socialize in the morning and have the afternoon to yourself.
This course includes 20 hours of language and conversation per week.
It is the perfect choice if you want to attend an Italian Language Group Course that will guarantee you great results in the space of a few weeks, while also giving you free time in the afternoon for additional private lessons, to explore the local area, or to relax and take a break.
This course is open to all levels and provides students with the main tools they need to delve into the fascinating world of Italian language and culture, while sharing their time with other students of different ages and nationalities!
from 200€

Italian language Intensive group course
---
Location:
Genoa
---
Course lenght:
from 1 to 48 weeks
---
Total hours:
20 hours a week
---
Course structure:
4 hrs/day
---
Entry level
All
Improve your Italian quickly
Everything you need to know
Our IMPARIAMO! Italian Language Intensive Group Course is open to students of all levels, ages, and mother tongues hoping to understand, speak, read, and write in Italian.
Class schedule
Monday – Friday
9:30 – 11:15: grammar and language
11:15– 11:30: break
11:30 – 01:15: conversation class and activities
Classes are intentionally small to ensure all students get the attention they need. Groups are formed based on students' previous knowledge of Italian. As such, you will be invited to complete a placement test if you are not a total beginner. We suggest combining your IMPARIAMO! Italian Language Intensive Group Course with private classes in the afternoon if you want to consolidate what you have learned in your group classes or if you have specific needs.
At the end of your course, you can take a final exam to certify your language level. Centro Studi Italiani will then issue a certificate that you can use in the working world or for university credits.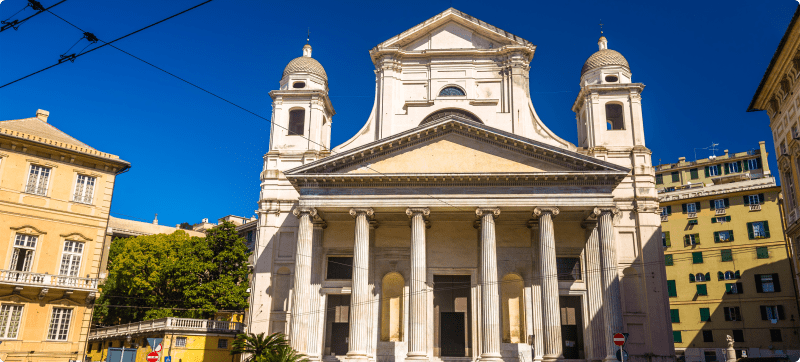 Our school is located in a historic and elegant building in the heart of Genoa. It is easy to get to thanks to the extensive public transportation network that connects the school to various cities.
The building is surrounded by cafes, bars, restaurants, supermarkets, and shops. It comfortably accommodates students in several classrooms, has a large break area where you can drink a coffee and relax, and is fully covered by a high-speed Wi-Fi network. .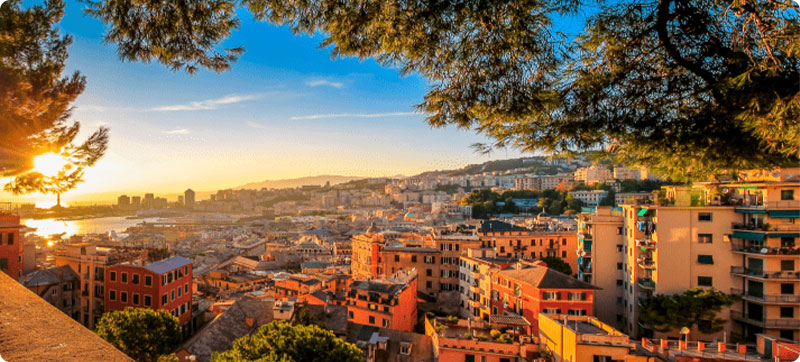 Our school is open all year round. Genoa is known for its year-round pleasant Mediterranean climate and hosts several cultural and social events, exhibitions, and concerts, so there are plenty of opportunities to practice your Italian!
Our friendly and welcoming members of staff are around to help and assist you from the get-go. Our school building will also act as a beacon during your stay in Genoa!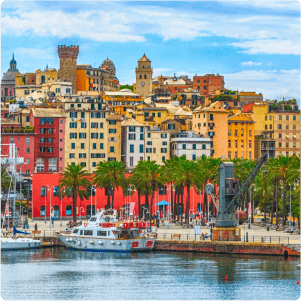 Do as the Italians do
Centro Studi Italiani offers several kinds of accommodation and will assist you throughout your stay.
You can choose to stay in a furnished apartment, with a host family, or at an affiliated hotel or hostel. If you choose a homestay, you will get to experience full immersion in authentic Italian life while practising the language and getting to know the locals.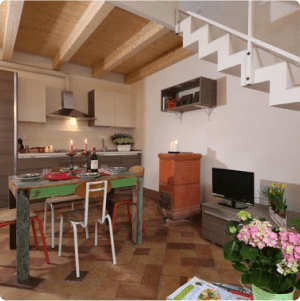 Apartments
Apartments are fully furnished, including bedding, a washing machine, as well as kitchen utensils and appliances.
All apartments are within easy walking distance of the school.
They vary in size and number of bedrooms.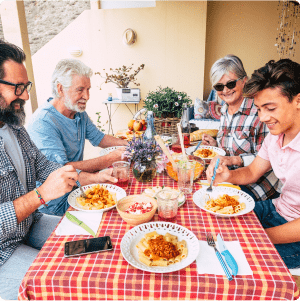 Host family
Students live in comfortable homes along with their host families with single or double room occupancy. All families mStudents are allocated a single or shared room in a comfortable home with a host family. All families meet the highest standards and criteria required by the school's housing office.
Three different combinations are available: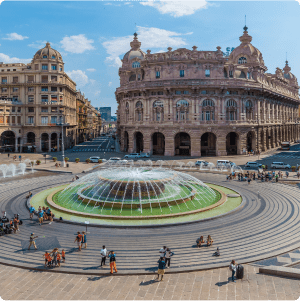 Hotels & Hostels
Centro Studi Italiani is affiliated with several hotels and hostels in Genoa that guarantee special rates to our students.
All housing options, carefully selected by our dedicated staff, are within walking distance of the school and main city attractions. For specific housing requirements, please contact our student office.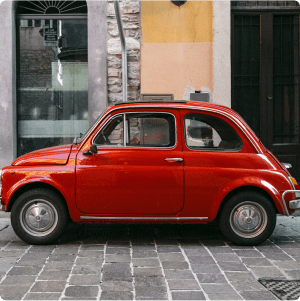 Transfers
Centro Studi Italiani can arrange transfers on request from the main train stations and airports. For specific transfer requirements, please contact our student office.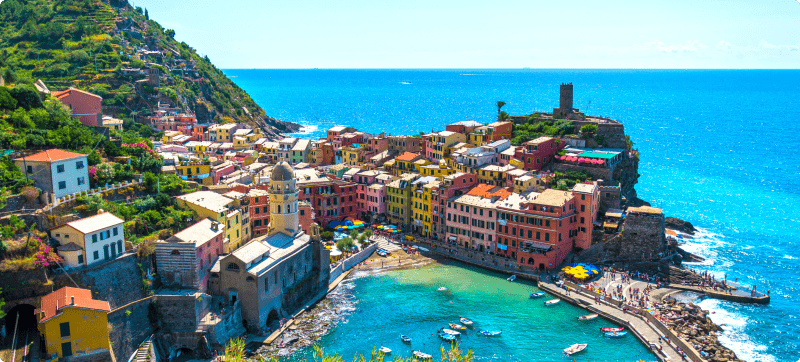 Centro Studi Italiani Genoa organises a wide variety of day trips and experiences, together with Italian language and cultural classes.
During your stay in Genoa, you can join exciting, guided tours and explore the hidden corners of the city, sample delicious local produce, take part in cooking classes run by local chefs, and go on fun and memorable canoeing/sailing and hiking trips with local guides.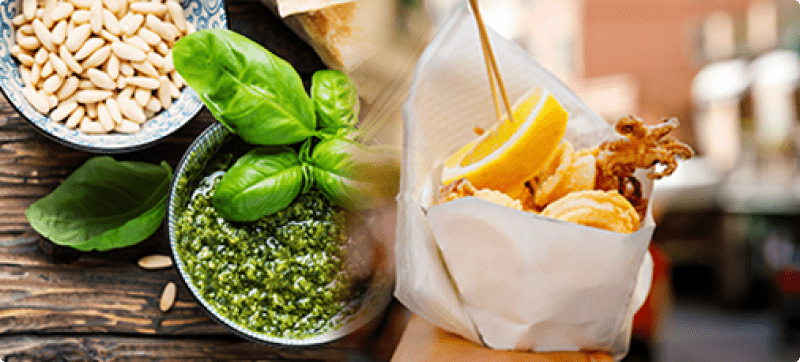 In addition, you can explore magical spots along the Ligurian Riviera and take day trips to the stunning cities of Sanremo, Camogli, Portofino, and the breath-taking Cinque Terre.
Activities and excursions are scheduled according to the season and the weather condition. The updated calendar will be shared on your first day at school.
Why choose Centro Studi Italiani?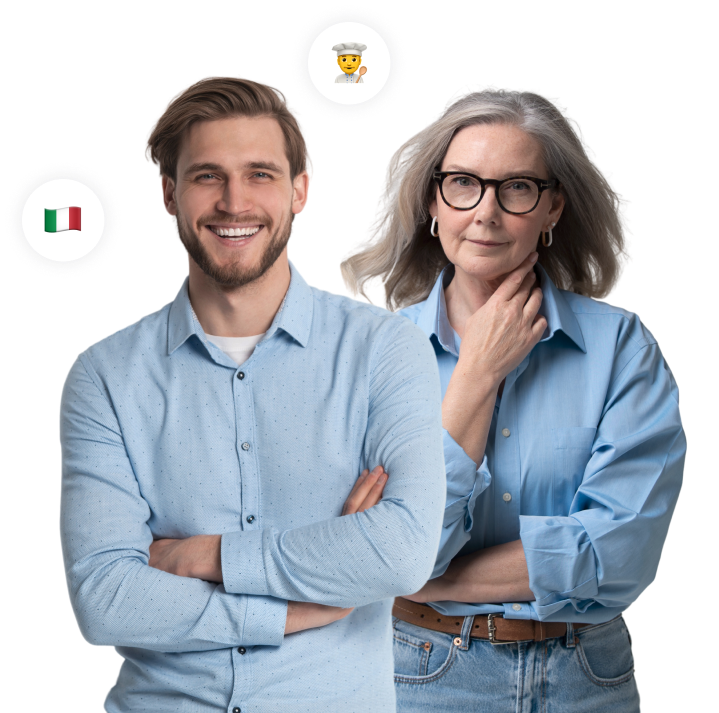 Learn italian in Italy
Pricing?

Enrolment and prices
Price starts from € 200 per week.
For longer periods, the weekly price is reduced.
Enrolment fee
€ 65
Listen to +1200 students who decided to "learn Italy, not just Italian" say about us!

Fill out the form and get all the information you need
FAQ
Can't find the answer to the question you're looking for? Contact the support of Centro Studi Italiani